now serving popups & catering
find us at popup events in San Diego. we would also love to cater your party, so give us a call or send us a message!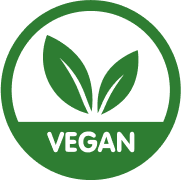 start your meal off right!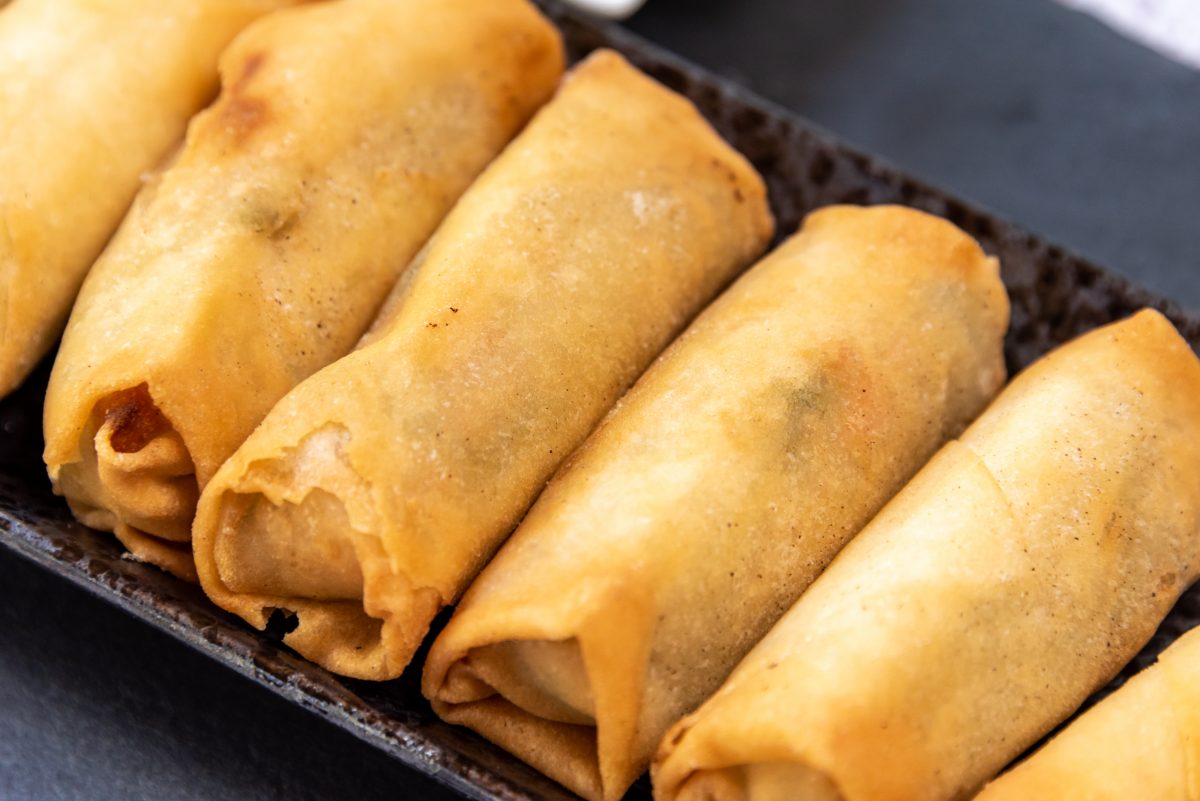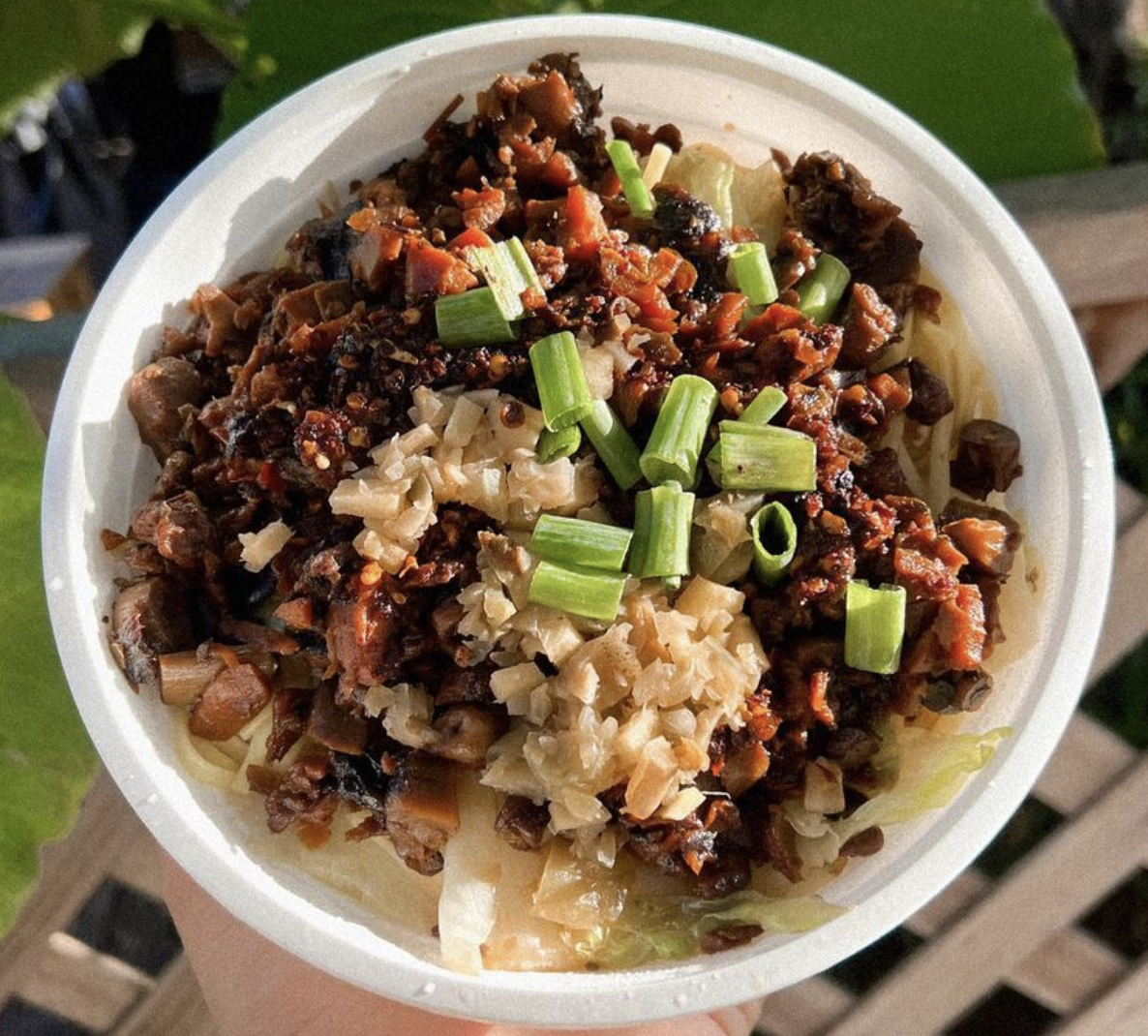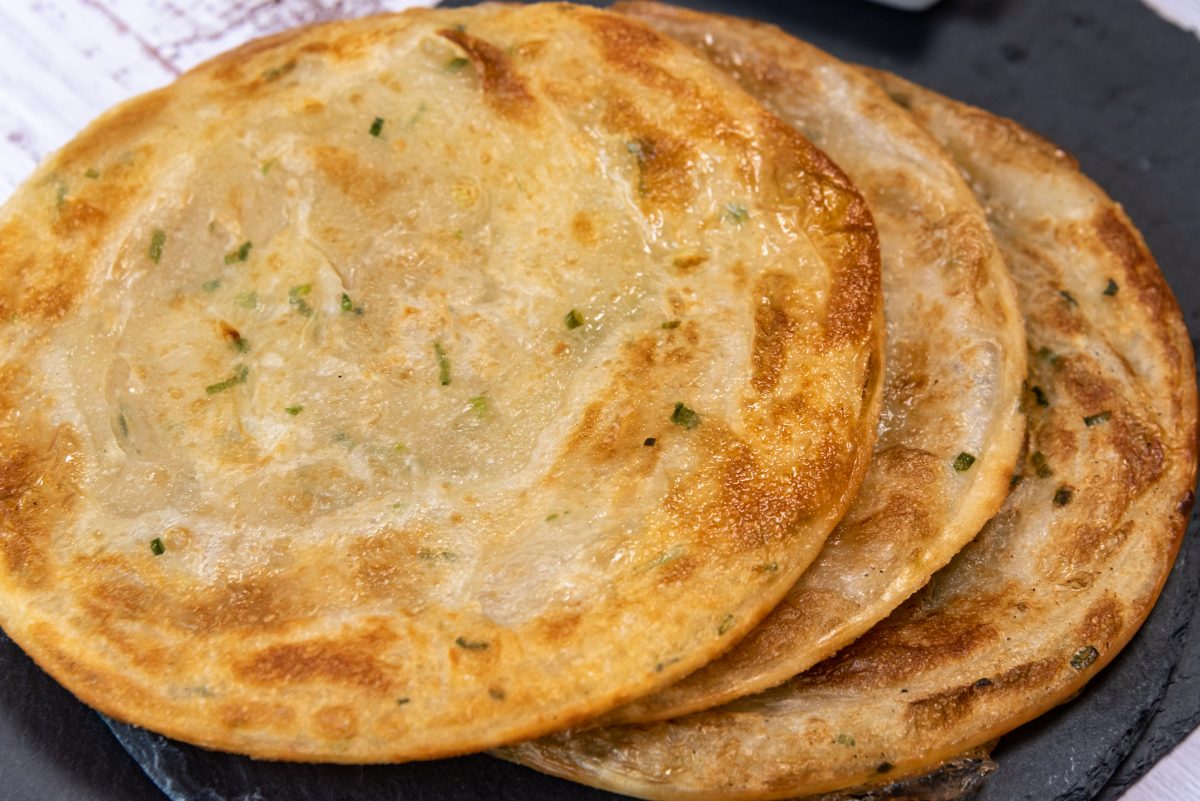 Scallion Pancake (V)
Our delicious Scallion Pancakes are flaky and crispy, and pair nicely with all of our mains!
Vegetable Spring Rolls (V)
Our Vegetable Spring Rolls are filled with Cabbage, Carrots, Green Beans, Onions, Ginger, and Garlic (Contains Soy).
Gua Bao Buns (V)
Our steamed Gua Bao Buns are filled with vegan chicken, lettuce, picked vegetables, and cilantro.
Sichuan Dumplings (V)
Delicious and saucy Sichuan Dumplings.
Pork Dan Dan Noodles (V)
Flour Noodles with Vegan Pork (soy protein), Shiitake Mushrooms, Bamboo, Fermented Mustard, Cabbage, and Carrots.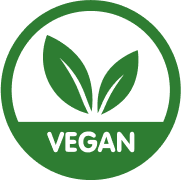 our sides pair nicely with our mains!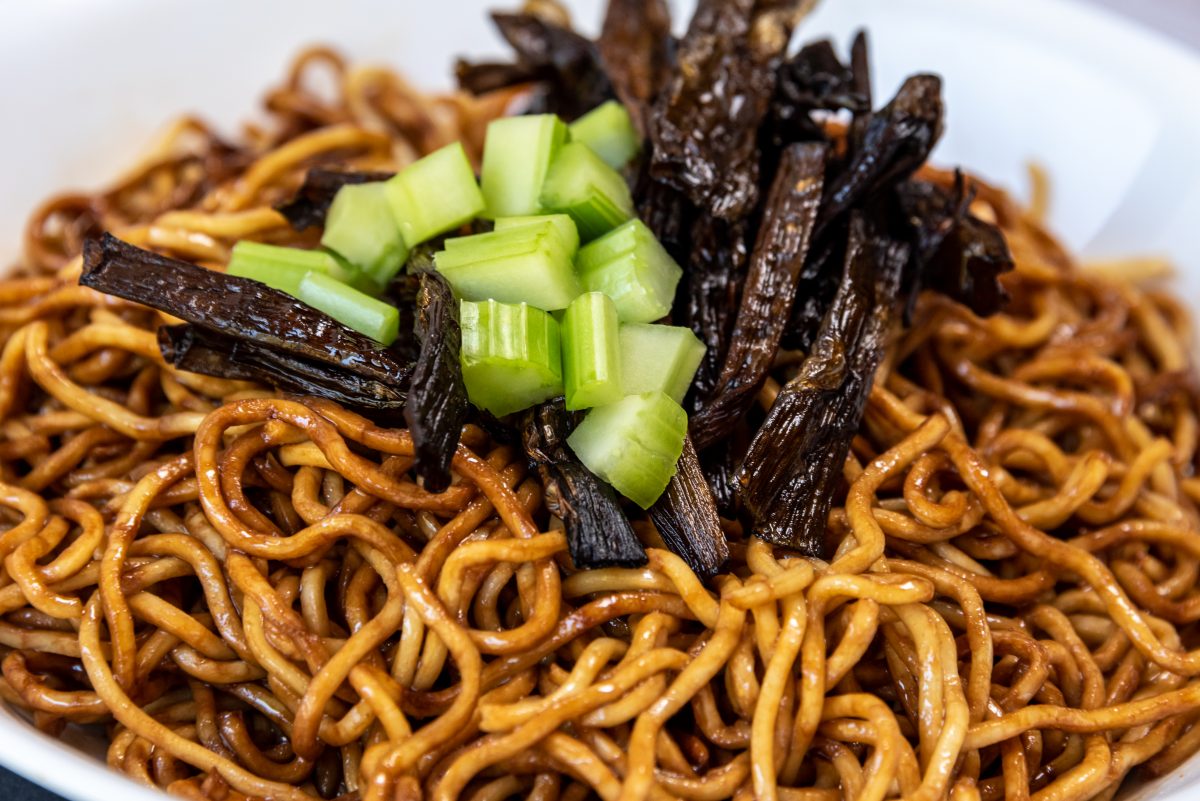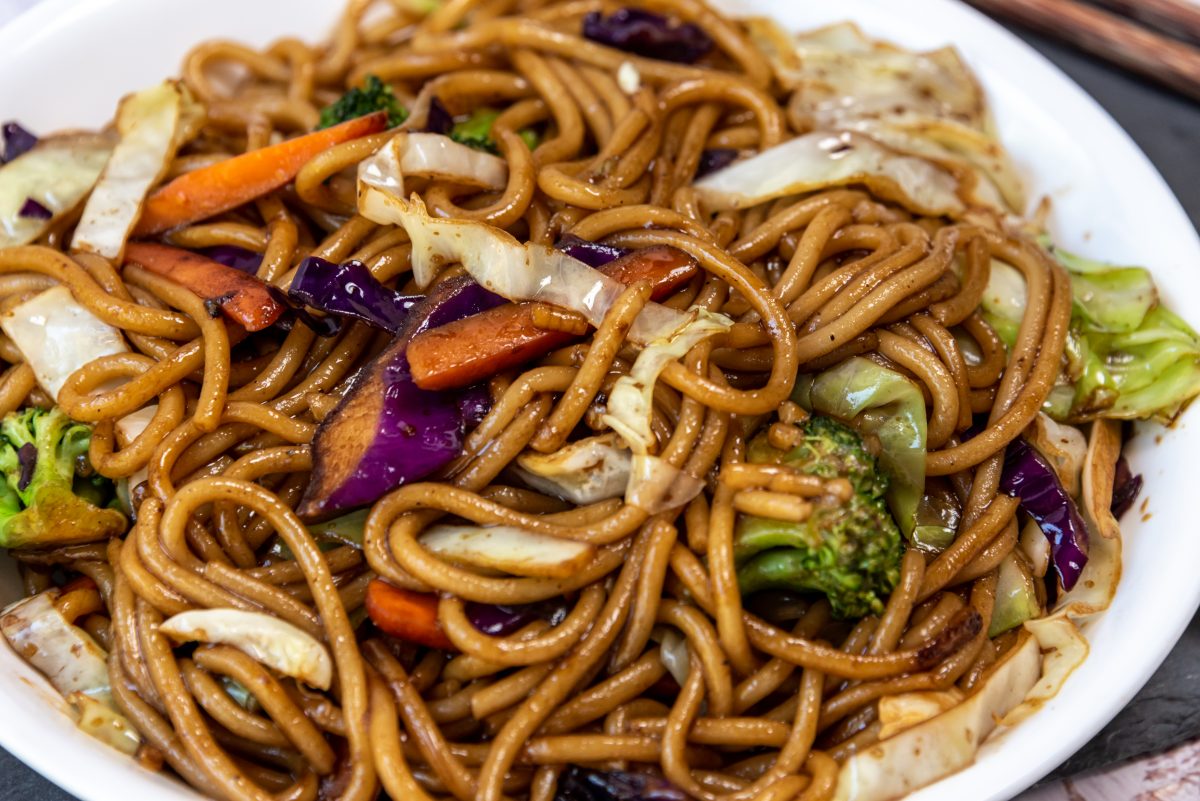 Steamed White Rice (V)
Fresh, steamed white rice.
Scallion Noodles (V)
Flour Noodles, pan fried in our signature scallion oil.
Yangzhou Fried Rice (V)
Fried rice with curry, ham, corn, sweet green peas, and carrots.
Stir Fried Chinese Rice Noodles (V)
Our Stir Fried Chinese Rice Noodles come in a delicious dark sauce with broccoli, cabbage and carrots.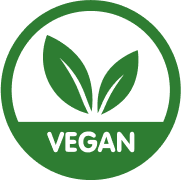 experience mouthwatering & authentic shanghai flavor | all mains come with a side of steamed white rice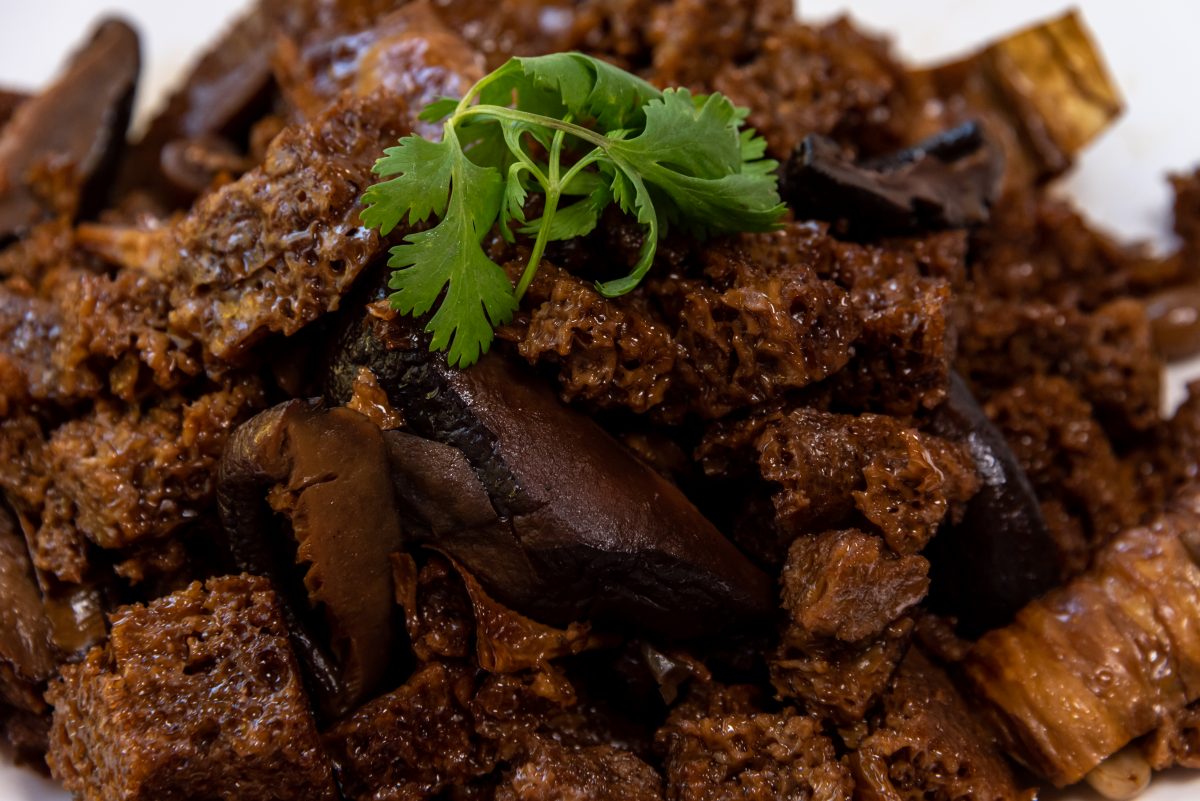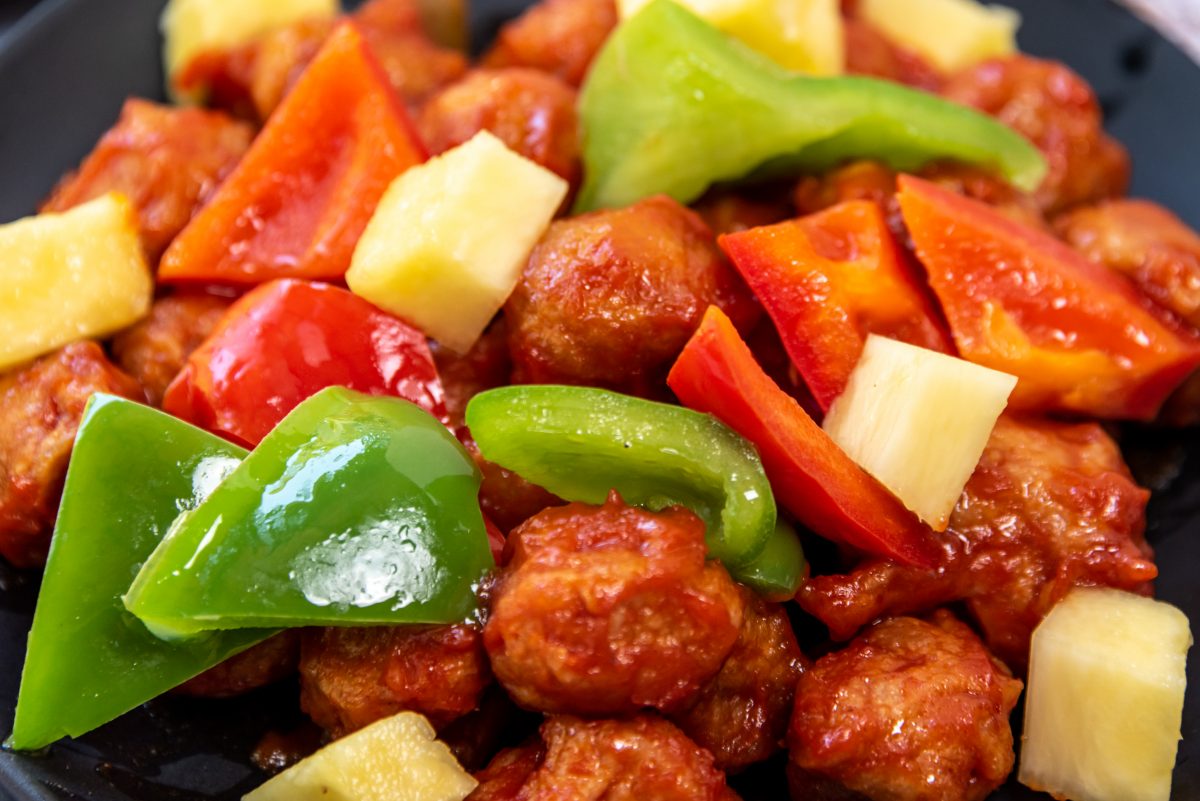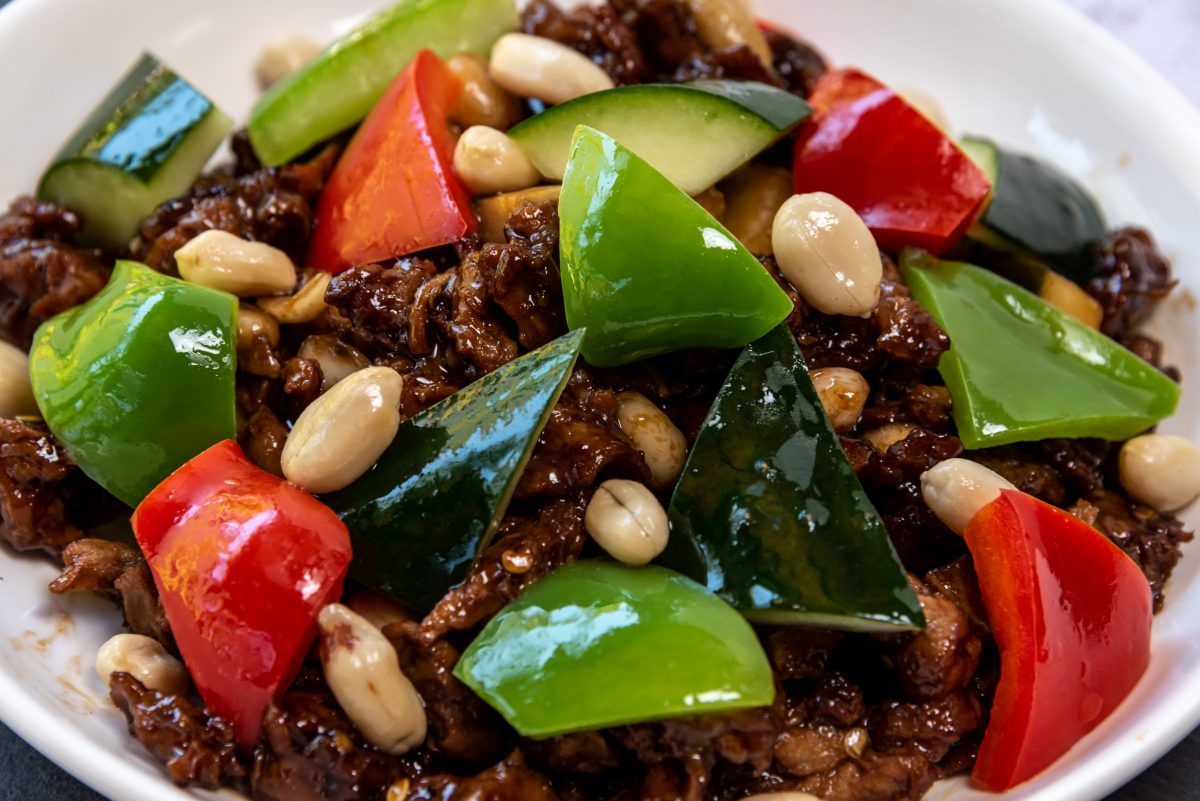 Sweet & Sour Pork (V)
Our Sweet & Sour Pork is a must try! Our vegan pork comes in a mouth watering sweet and sour glaze with wok-fried pineapple and bell peppers.
Kao Fu Seitan (V)
Kau Fu Seitan is a Shanghainese specialty! Features Kao Fu (wheat protein, marinated in a dark sauce), peanuts, yuba, and shiitake mushrooms.
Ka Pao! Chicken (V)
Our Ka Pao! Chicken is served with bell peppers, cucumbers, and peanuts.
quarter tray serves 5-6, half tray serves 10-12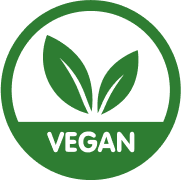 take your tastebuds on a trip to shanghai today, the vegan way